Founded in 2004, Mommies with Style is a community of Moms who like to chat about what products we buy and use with our kids. Our daily blog discusses a variety of products from diaper bags to Dad products to kids toys. We like to throw in a coupon code or discount with most posts.
We're just a bunch of real Moms. Some of us come from an industry background, some don't. If you're here, you fit in just fine as we cover a wide variety of topics. We even have lots of non-Mom members like aunts or friends looking for gift ideas, so feel free to jump on in, no matter who you are.
Community is important to us. This site is a collective of the works of many Mom writers, members and columnists who make this site what it is. Without our members, our readers and our writers, this site would not be the success that it is – and for that, we thank you.
If you would like to contact one of the writers below, please email info@mommieswithstyle.com and your email will be forwarded to the appropriate person.
Please see below for our Disclosure Policy.
Our Bios:

Whitney is the Editor and Founder of Mommies with Style. She founded the site in late 2004. She lives in the western 'burbs of Philadelphia with her hubby, two boys (2003, 2006) and two feisty cats who rule the roost.
Prior to Mommyhood, Whitney worked in the high-tech industry for seven years as an Online Producer and Editor. She's been published in the Hartford Courant, worked for CBS and NBC news stations and edited many a story.
Currently, she spends her time managing Mommies with Style (five years, this year!) and writing for various blogs and publications, some of which include: Disney's Family.com, Nickelodeon's Parents Connect, the Celebrity Baby Blog, AOL's Play Savvy, Savvy Mommy, Philly Moms Blog, Clever Parents, Chic Blvd, Car & Caboodle and Design Public.
She also changes diapers and scoops kitty poop.
—

Julie's been a part of Mommies with Style as a Senior Writer since early 2005. She also lives in the Philadelphia region. She has two boys (2003, 2005) and a fishbowl with a fish that gets updated more often than this page so we'll just leave it at that.
She runs Precious Personalities, an online boutique for family shipping.
Prior to kids, Julie worked both in Marketing & PR, and was an elementary school teacher. She's been published in Philly area and Dallas area newspapers and magazines. She's been published in educational journals.
She blogs here on Mommies with Style, as well as on Car & Caboodle, Clever Parents and Helium.
She's expecting her third child in August of 2009.
—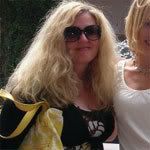 Ciaran is a Senior Writer & Columnist from Orange County, CA. She has two girls (1996, 2000), two boys (2004, 2008) and a lovable and surprisingly unsmelly cat named "Stinky". She is rarely found without a Venti Americano in her left hand and iphone in her ear. She has a fierce stroller and bag collection and will talk your ear off about how to combine these into perfect ensembles.
When not scouting the latest mommy must haves, Ciaran designs and manufactures the kids clothing line Francie Pants. She also co-owns the family automotive and travel blog Car&Caboodle.com and loves writing retail therapy prescriptions on her latest site, Popshopology. Ciaran contributes a humor column to the Los Angeles Moms Blog. She is AKA "Momfluential" on social media sites across the web and her latest activities can be found on her personal site CiaranBlumenfeld.com.
—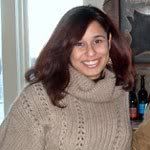 Zareen's the Mommies with Style Business Manager and she's also a Product Reviewer. She lives in the 'burbs outside of Philadelphia. She has two kids, a boy born in 2004 and a girl born in 2006. She has a cat, a fish and she's co-President of The Associates Advertising, a full service advertising agency focused on the retail market, run with her husband.
Shopping is not only Zareen's guilty pleasure but an integral part of her career. As a full-time mom and part-time business woman multi-tasking is essential. As such, a large part of her life is spent online. Zareen hates shitake mushrooms and loves a good glass of wine.
—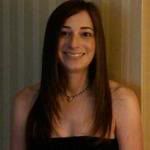 Debbie is a Senior Writer and has been writing for Mommies with Style since early 2005. She lives outside of Philadelphia with her husband, daughter (2003) and son (2007).
Debbie enjoys shopping for bargains, helping people find the perfect gift they are looking for, constantly taking pictures of her kids and never missing a sale at Bloomingdales. She's always searching online and in stores to find unique products to review for MWS. Deb just loves to shop, shop, shop! (Her husband…not so much) Friends and family alike keep telling her she should become a personal shopper and that's something her husband would love her to do – shopping with other people's money! For those in the Philadelphia area, keep a look out for Deb in the local malls and boutiques as she seems to appear there quite often.
Prior to mommyhood, Debbie worked in advertising as a Senior Media Buyer/Planner and as an Account Executive for a national school photography studio.
—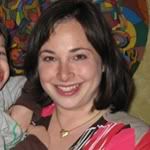 Nancy lives in New York City. She has a son (2005) and a daugther (2007).
Nancy has worked at the Food Network on "Emeril Live" and two of Robin Leach's shows, as well as Fox5's The 10:00 News.
She gave that all up in 1999 to become a NYC Elementary School teacher. On extended maternity leave since fall 2005, she spends her days in the park with her toddler, teaches two college night classes and also writes reviews for The Celebrity Baby Blog.
—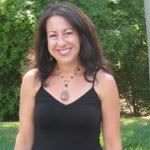 Jen has been with Mommies with Style since 2005 and she lives outside of Philadelphia. She lives in a full house with her hubby, two sons (2004, 2007), Puggle Maggie and cat Belle.
Along with writing for Mommies with Style, she co-owns and blogs on The Swanky Pup, a blog for dog lovers. She also owns her own event planning business, Bud to Blossom.
In her free time, Jen spends way too much time playing online, taking lots of photos of her boys and pets & watching fun reality TV. Prior to becoming a mommy, Jen spent over 10 years doing marketing and event planning.
===
Disclosure: Mommies with Style LLC is a website and blog managed and edited by Whitney Wingerd. As the owner of this blog, I do accept forms of cash advertising, sponsorships or paid advertorials. Some advertising is in the form of advertisements generated by a third party ad network.
My writers and I do accept and keep free products and services from companies. Products received do not influence content or posts made on this website. We use these products to give the items a "test drive" and then form an opinion. Our posts are editorial and we give our opinions as just that – our personal opinions. If we do not like a product, we simply do not blog about it. Our reviews are based on our honest opinions and feelings.
The views and opinions on this blog purely belong to Whitney Wingerd and the other writers on Mommies with Style. Any product questions should be directed to the manufacturer in question. For questions about this blog, please email us at info at mommieswithstyle dot com.