The following is a paid Advertorial from Beautiful Futures: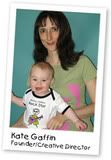 Hi. I'm Kate Gaffin, creator of a very fun and inspiring company called Beautiful Futures. Items I've created are sold at high end boutiques and museums in six countries as well as at Mommy and Me gatherings and other social events across the US. My designs have hit a chord and there are many MANY moms who feel as passionate about them as I do…so much so, that they have come on board as Beautiful Futures Mommy Reps and are now helping us grow our company by selling along with us.
Our 'Mommy Reps' are an amazing ensemble of women around the US and Canada. Some have one child and some have several. Some stay at home and some are working away from home but they all share a passion for our line. It's something they put their own kids in and know so many others will too. And there are many ways that they are selling our line while having fun and earning some extra cash in the process.
One of the things our Mommy Reps love (aside from the 'grown up' conversation added to the days for SAHM's) is the 'no quota' sales approach we have. See, we know that a Mom's top priority is always going to be her children. And while we want all who come on board to put a good effort into helping us grow our company, we do not make them feel pressured if other priorities take over for a while. And we give our moms tons of support through Mommy Rep conference calls and through contact with other working Mommy Reps.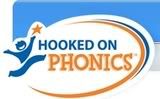 Now, here's yet another 'Secret' revealed. Hooked on Phonics® the fabulous learning company loves our Mommy Rep Program…so much so that when one comes on board, they give them an amazing gift. New Mommy Reps get to choose from one of three of their incredible learning kits valued at up to $199.00. All they pay is S&H charges. Wow!!
Interested? Visit www.BeautifulFutures.com and learn more. Then give us a call or drop us an email and we'll set up a time to talk. 212.696.8973.