The following is a paid Advertorial from 2 Sweet Girls in Pink: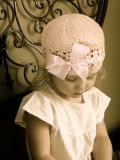 Love the color pink?? We sure do!! 2 Sweet Girls In Pink is an online boutique. Our boutique carries everything your little girl needs to be accessorized with from Bugalug Barrettes & Headbands, Ribbies Clippies, Nix Socks, Little Twig, M2MG Bows, Seasonal Bows, Tote Bags, Doll Slings, Birthday Invitations, BreeBands, Crochet Ribbon Hats, Deux Par Deux, Wet Sacks, Tutus to Babylegs.
This is your one stop shop!! Every purchase and newsletter sign up during the month of September is entered into our monthly giveaway, a set of Trick or Treat hair clips from Details Inc.
Enter coupon code MWS20 to receive 20% off entire order.