When I heard about BookSwim, my first thought was, "now why didn't I think of that?" I'm an avid reader, so of course I can appreciate the idea of a Netlix system for books, which is what BookSwim is.
Join their service and select one of their various plans – the Devout Reader allows you to have 11 books at a time for $39.94 a month, down to the Light Reader, allowing you 3 books at a time for $19.98 ($9.95 the first month). I signed up as a Light Reader – even though I think I read a lot for a Mom, there's no way I'd need more than 3 books at any given time (you can hold one as books ship back and forth).
So I think this system is just beautiful. Sure, in an ideal world I'd be off at the library renting my books for free, but the bottom line is that I just don't get there with so many other things on my plate. Having my books arrive at my doorstop is half the reason I spend so much money on Amazon so regularly. And it's nice to have something to do with the books when I'm done – to send them back and know someone else will be reading them!
When you're done with your book or books, you ship them back with free return postage. No late fees, no due dates and unlimited reads – just get reading and shipping.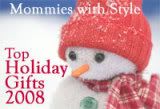 This is one of my top picks for the holidays. Use coupon code 41X2AB5 to receive $5 off any gift card purchase of $25 or more on BookSwim.
And, join yourself first and here's a nice little Black Friday Deal bonus – follow this link, gift someone with that gift card and you'll receive a $20 credit towards your own account.