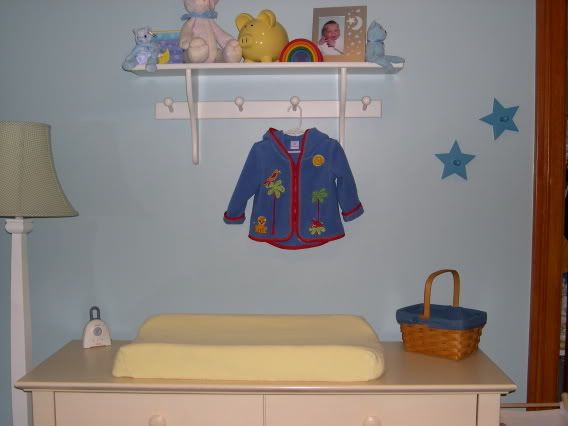 With only a one-year-old in diapers, I've found I don't really need such a big diaper bag. Except when it comes time to change my guy in public. I'm totally skeeved out with changing tables in public restrooms. The pads that come with the big diaper bags are fantastic–but way too bulky when all I'm carrying is a small bag. Given all the "ewwwies" I've dealt with in the past, I wonder why I couldn't have had a great idea like Mommies with Style Forum member Michelle (mmaimp) did when she created Cover Cuddles To Go changing covers.
Thinner (in depth) than your standard pad, but large (29 x 18 inches) enough to cover the area of most changing tables (be it in your home or in public), the washable To Go covers can put a germophobe's mind at ease. One side is a pretty fabric and the other a water proof cloth–more of a cloth than a vinyl, so its not cold or sticky for the baby, yet will wipe clean. To Go covers fold up small and because they don't have the thick cushion inside they don't take up too much room in your toddler bag (easily fitting into a diaper pocket–see image here.) We brought ours on vacation last week. It was perfect for changing our son on the hotel bed or floor, then folding up and tossing in the diaper bag. When we got home, we just threw it in the washing machine and dryer with the rest of our laundry.
We also have a contour cover, which fits perfectly over the standard changing table pad. Softer than a baby's bottom, I would love to be changed on the sherpa cover! With a goal of making changes comfortable, pads are available in a variety of fabric types, including organics, chenille and flurr.
Not finding your style? You can custom order your size and fabrics. Get a 15% discount using code MWS15.