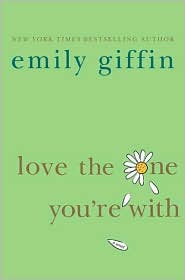 While I'm only on my Kindle these days, I couldn't help but notice the sale prices on some of these great titles at BarnesandNoble.com:
Love the One You're With, by Emily Giffin – I've read all but Emily's most recent title and loved them all.  Great beach reads.  Get the hardback on BarnesandNoble.com for $4.99 (80% off!  Retail is $29.95)
When You Are Engulfed in Flames, by David Sedaris – same deal, 80% the retail price for $4.99.
Graceling, by Kristin Cashore – I read this book awhile back when it popped up on a recommended reading list for me having liked the Twilight Series.  It's a fantasy book for young adults but I thought it was great.  $3.99 (down from $17.00) for the hardcover.
They have kids books too, like the hardcover version of the Very Hungry Caterpillar by Eric Carle for $3.99!