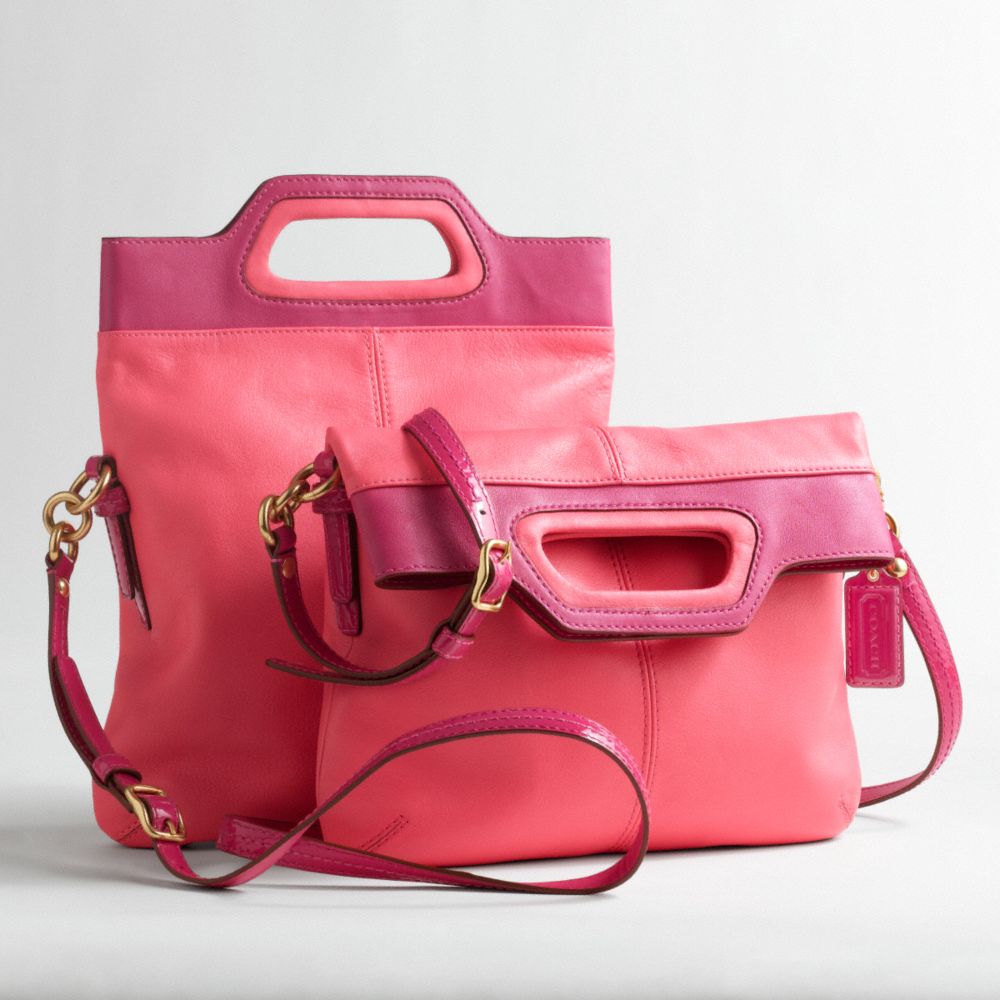 Whenever my sister fawns over a sample I've received, I know it's the real deal. My sister is a former buyer for Urban Outfitters and her taste is very particular.
So her reaction over the Bonnie Crossover had me excited. She started going on and on about design but I only heard Charlie Brown's wah-wah-wah-wah as I stared at my shiny, new bag. I had been carrying a bag I bought last summer at the Coach outlet, when I finally gave up diaper bags. (I've now graduated to medium sized bags that can fit a Diapees & Wipees w/diapers and that's about it. Yay.)
Coach has all sorts of new bags at any given season, but I'm really enjoying the Bonnie Crossover – I have it in all black. I like that the strap is detachable when I want it to be, and that it has handles for a different look. I've been carrying it both ways depending on my mood. It retails for $278 at Coach.com or in-store.
Next up for me: potty training, so I can move to a teeny tiny little purse and pretend I'm 22 again.