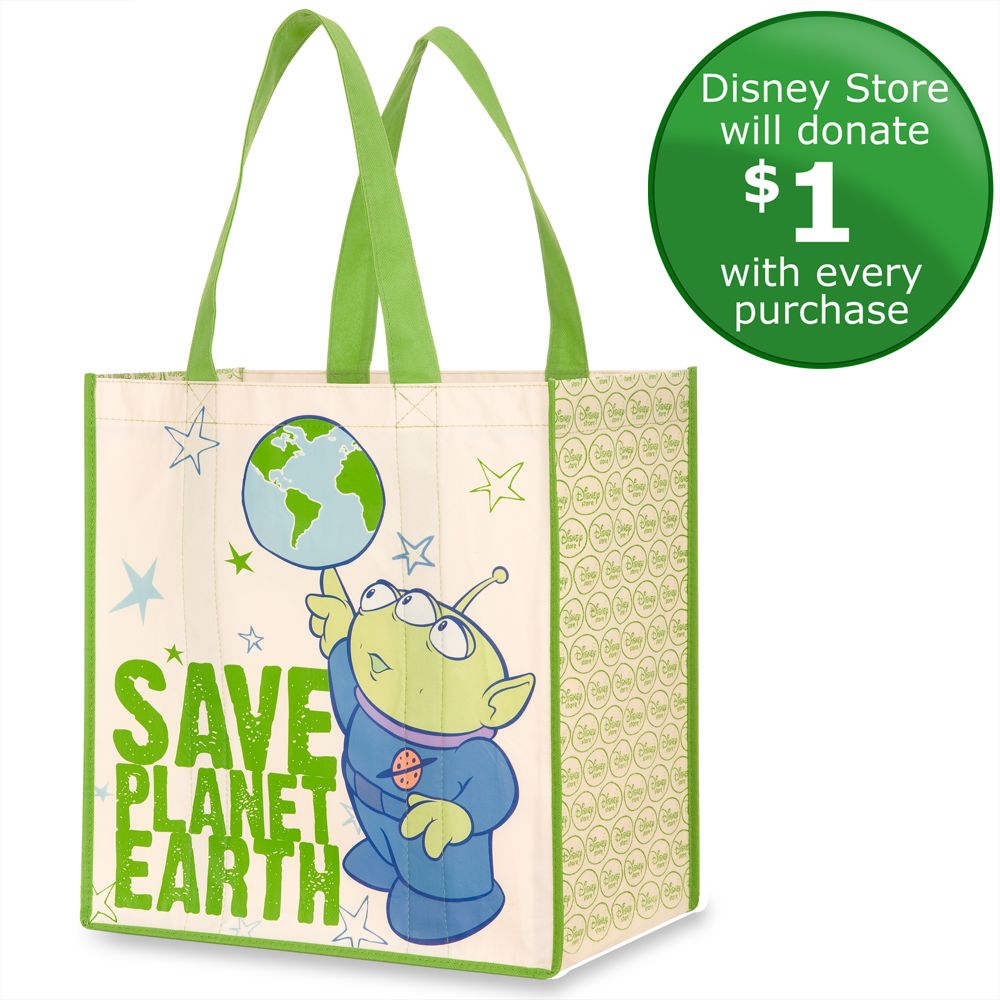 As a part of their Friends for a Change – Save Planet Earth campaign, Disney has come out with a line of Save Planet Earth products that are being sold at the Disney Store.
I came home last week to a neat little package full of a couple of the products – including a plush Toy Story Alien, who is the official mascot for this campaign.  With many of the items, Disney will donate $1 to the Nature Conservacy.  Just look for the little green button, like on this product pictured.
They have a bunch of stylish and sustainable products for sale including a Tree Making Kit, a reusable water bottle and shopping bags made out of recycled plastic water bottles.  Love the Mickey Cosmetic Bag!