This has to be one of my favorite "Top Holiday Picks" this year! I thought this service was an amazing gift idea for the holiday season and beyond. This will knock your kids' socks off! It will EXCITE them to read!
The Excite Books concept is simple; it is a month-to-month service that doesn't require commitments or contracts. You can cancel or change your plan at anytime. You can order a subscription online for one, two or three adventurous "Teacher Approved" books to be shipped to your door while choosing the recipient's age/grade level and gender. The age/grade levels are: infant, toddler, kindergarten, 1st grade, 2nd grade, 3rd grade, 4th grade, 5th grade or teen. They also have cookbooks and puzzle books for all ages. You can order 1 book a month for $4.99, 2 books for $9.99 or 3 books for $14.99 plus $4.95 for shipping/handling. Then, every month your child will receive the number of new books you ordered, a fun educational activity and 3 reading completion stickers. Watch your child collect reading completion stickers, one of many Excite Book gifts, on their very own Reading Progress Calendar.
After your child has been sent a total of 12 books, Excite Books will send you a prepaid/preaddressed envelope where you can chose to donate none, some or all of your Excite Books to school libraries in need. How cool is that??? They also give you a receipt for a tax deductible donation. They even offer a 100% money back guarantee – if Excite Books aren't "Knock-Your-Socks-Off Exciting," then you can send back the books and they will refund your money less shipping/handling.
I can tell you personally that when my daughter received the bright red shiny bubble mailer (what all books arrive in), she was so excited to open it! Inside, it contained 3 age-appropriate books, a really cool activity, plus 8 free gifts. She's been asking me since when she will be receiving more books in the mail!
If you want to start the monthly subscription, you will receive a bonus fourth book by entering in the Personalized Message field when you submit your order the words "4th Book Free" and then you can type a personalized note that will be included with your order for the recipient. (They'll remove the 4th Book Free words before they print the message!)
You can sign up for their Free Trial if you would rather try it out first. You will receive 3 Excite "Teacher-Approved" Books, 1 Excite Educational Activity, plus 8 free gifts and only pay $4.95 for shipping and handling. You will also receive a 4th free book by entering in the Personalized Message field when you submit your order the words "4th Book Free".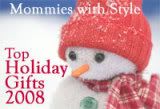 Excite Books is giving away 5 Free Trial packages (with no shipping and handling fee). To enter, simply subscribe to our weekly newsletter by subscribing through this link. You'll then be entered to win, plus you'll receive our weekly newsletter – full of deals, coupon codes and review features. If you're already subscribed then you're all set. This contest will run until December 11th. Five winners will be notified and will have 48 hours to claim the prize.