Shhh. Don't tell her. (I really hope she's not reading.) I just have to share what the kids' grammy will be receiving this holiday. Its a woven blanket that is so soft to cuddle with, complete with one of my absolute favorite photo of the boys' from this year. I know she'll love it–what Grammy wouldn't love to drape a blanket of her beloved grandchildren over her while paging through her latest read or catching up on her shows this winter?
Ordering was simple. After I selected which blanket I wanted, uploaded the image straight from my computer (it was faster than uploading to Photobucket or blogger) and was done. I included a note because my image was one I had doctored by running an autofix. My note mentioned to please contact me if it appeared blurry. Clearly, I didn't want a blurry image on Grammy's blanket! As it turned out, the image was too small. Not only did I receive an e-mail alerting me to this, but Jim called me to discuss. The customer service was fantastic. Once I obtained a better image, I sent it to him, then called to let him know. Within minutes he let me know that this image would work. LOVE great customer service, especially this time of year.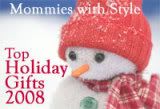 Grammy lives in central Pennsylvania, so it was very logical to order a heavier, woven blanket for her. There were two other blanket options: knitted or fleece. I haven't seen the knitted, but the sample I received of the fleece is a very soft, thin fleece, a lighter weight than the woven, and perfect for warmer climates. I can imagine using it as a picnic blanket, or keeping warm during a nighttime football game. The woven blanket is made from 100% cotton wool (over 4 miles of it!) and has fringe surrounding it. Its not silkscreened, its actually woven into the blanket. (That's one of those "I have no idea how they do that things.")
Order by December 7 for guaranteed holiday delivery. Use code shipping26 for free shipping.