I've partnered up with bloggers: Vera Sweeney of Lady and the Blog, Colleen Padilla from Classy Mommy and Audrey McClelland from Mom Generations to bring you a fabulous and extensive Holiday Gift Guide from the Gift Guide Girls.
We've come up with 12 Holiday Gift Guides, all ranging in different topics, to bring to you our favorite Holiday Gift ideas this Holiday season!
Today's Guide is all about… Stocking Stuffers!
For Her: Stila Lip Gloss Glaze Set – $110 value for $25 at Sephora.com
For Him: Nose & Ear Hair Trimmer – $19.99 at SharperImage.com
For Boys, 5+: Lego Minifigures, $2.99 at Lego.com
For Toddlers: Sassy Bathtime Toys, $7.00 on Amazon
For Grandma or Grandpa: Digital Keychain from NewDaVincis.com, $11.95
For Her: Goldplated Brass Bead Leather Wrap Bracelet, Overstock.com, $49.99
For Him: Personalized Keychain from RedEnvelope.com, $29.95
For Elementary-School Aged Kids: Holiday Smencils, smell pencils at Smencil.com – $7.00 for a 5-pack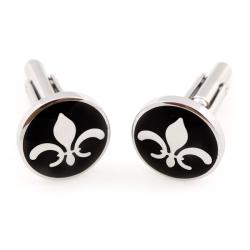 For Him: Fleur de Lis Cufflinks – Overstock.com, $24.99
For Kids, All Ages: Nyokki Egg Pet Plant, $10.98 at Gifts.com