Try as I may, I'm still not finished shopping for the hoildays. Who's left? Swim Coach, Football Coach, one sitter and two sisters. Here's my plan, and a few other highlights:

So, for my sister, I am gathering a bunch of low priced gifts. I mentioned before that she's getting the Tassi for her hair. I'll be putting it inside a personalized tennis bag, which is so cute and can be used for anything… work, errands, etc. I found the bag and a cosmetic at American Bridal, which sells gifts that can be used for bridal parties, but really should be gifted for so much more. Robes, bags, flasks… that's just the beginning. Right now they're offering an additional 30% off anything on overstock. And you'll find codes here to use for fantastic savings on many of their items… like 60% off many personalized bags.
Also inside the bag will be a Lula Lu Bralette. Lula Lu specializes in petite lingerie, which, anyone who is petite in this area knows its hard to find. I've even heard of some teenie tinies who have resorted to having their lingerie tailored at Nordstrom. Finally, with a shop like Lula Lu, tiny girls can shop for their actual size. Free shipping when you spend over $100, no code necessary.
The other sister is getting another grabbag of gifts. Having just moved to NYC, she's needing hip style and lots of comfort. So I know she'll love my gifts for her. Under our tree she'll find:

She'll be walking blocks to and from work each day (she loves to tell me who she sees filming TODAY each morning.) YogaToes are BPA-free rubbery toe inserts that are placed between your toes to exercise, separate and stretch your toes back to natural alignment. Wearing them for just a little while each day, after a lot of walking, standing or heel-wearing makes an enormous difference on not only your feet but on your entire posture. Available in many giftsets, this sister is getting her YogaToes with mini-massagers.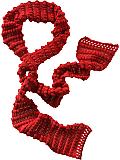 Sorry, but you're going to have to head to the mall for this part. And do it tonight. Ending today (maybe tomorrow, but I don't want to promise anything) GAP has all scarves, hats and gloves on sale for just $10 each. And seeing as how she's moved from warmish Charlotte to NYC, this sister needs all the heating accessories she can get. So get a set for your giftee today. And if you do want to order from GAP right now, pick up something from Piperlime and you'll get free shipping.

The sitter, swim and football coaches, who all practically live at the gym, will be gifted items from the LIVESTRONG collection from Nike. The quality is completely Nike, which means totally what an athlete needs. I have a hat, shirt and hoodie, all in stretchy-lycra material that doesn't sweat. Key for a quality gym workout. The coaches are getting LIVESTRONG hats, which have to be the lightest weight hats I've ever held. The sitter is getting a dri-ft rib tank. LOVE giving these gifts, since the profits benefit the Lance Armstrong Foundation. You can purchase the collection at nikestore.com, as well as many department stores and Dick's Sporting Goods.