Power Dad: Tell the World how many tots he's "powered by" with this fab tee from SticksnStones





Wired Dad: If he's got baby in one hand and a Crackberry in the other, and he thinks hot spots are hot, then he'll appreciate this novel Wi Fi Detector tee from ThinkGeek.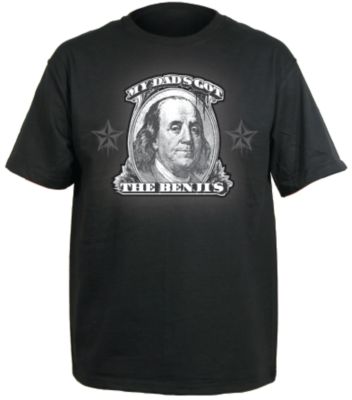 Rich Dad: He's got it all and he's got it in the bank too? Check out this Rich Dad tee. Ironically it only costs $13.99!



Game Day Dad: If he's all about watching the big game with the kids, you'll need this Dad tee from Leave me B – a cheeky homage to all the channel surfers and couch coaches out there.



Sensitive Dad: He's craving the same ice cream as his pregnant wife? Treat him to this Sympathy Bump tee from Bump – baby under manufacturing process.